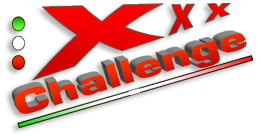 XXX CHALLENGE is the new TOP-QUALITY trimmer line made from special blend of high grade copolimers for an extreme flexibility and a very high wear and tears, for a very long working life and to perform in a wide variety of conditions.
We offer XXX CHALLENGE in ROUND and SQUARE shapes and in a twist version to catch ALL-IN-ONE the features of the new blend of co-polimers and the features of the twisted trimmer line.



XXXCHALLENGE trimmer line is available in the following diameters: 2,40 - 2,70 - 3,00 - 3,50 - 3,90 - 4,00 - 4,30 - 4,40 - 5,00 mm.
Other diameters on demand.